Welcome to the South Shore Bay Band Home Page
Our concert season runs from June through end of July
Charles Cassara, Conductor
Rehearsal Information:
7:30 pm at the Duxbury High School music room (room# D116). You can enter from the back, either through the back door entrance of the band room or to the right through door 20 which should be open every night until 8.
Rehearsals are Monday nights (no rehearsal March 28 or May 30).
2022's South Shore Bay Band Performances
For more information please contact:
Scott Doughty, Band Manager, 617-851-8628
or
don at goldtel.net
ATTENTION ALL MEMBERS, WE HAVE AN EMAIL LIST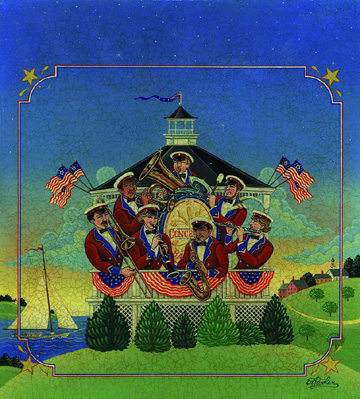 2020's South Shore Bay Band Performances
Last updated March 12, 2022